When we moved into our house 10 years ago, I made my husband promise not to start any new home improvement projects until the old one before it was finished.
*Ahem* I suppose I should take my own advice! It's been some time since I did a "WIPS" list…. and it shows. I have been working on things and items and been (slowly) crossed off my "to do" list. However, I have too many projects in various states of being worked on for it to show.
Okay. Let's get this shameful honest exposure done with.
I am working on my second quilt for a client, who wants it for her son. His room has a nautical theme to it, so she wants his quilt to match. These are the creatures that will be "swimming" on his quilt. They are all paper pieced, printed from the (FREE!!) program Quilt Assistant.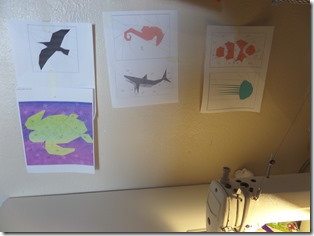 Here are the fun creatures that are adorning my design wall/board. Hopefully, the shark and the smaller seagull will get finished today. Which then leaves the turtle left to do. Oh, and there will be a sea dragon too, only he will be printed right onto the fabric. I'm daring and love a challenge, but not stupid enough to paper piece one of those bad boys!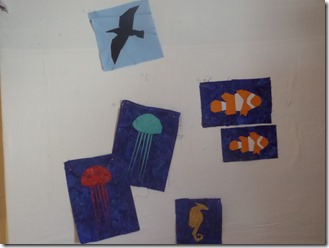 This is a quilt from the same client for her daughter.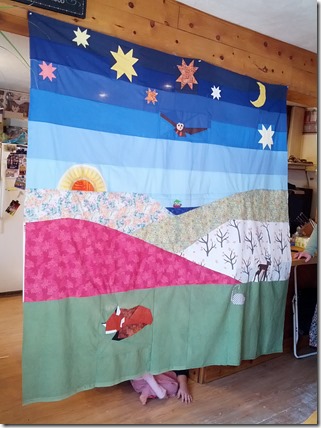 The pink and the multi colored fabric above it will be changed out for a warm yellow print and a burgundy (per the client's request). It's not quilted yet, only basted, so the change won't be too bad. These critters are paper pieced, as well. Now that I understand it, I really love Quilt Assistant! Many of these critters/sea creatures were from regular pictures, which I opened in the program and made into a paper pieced pattern. So nice!!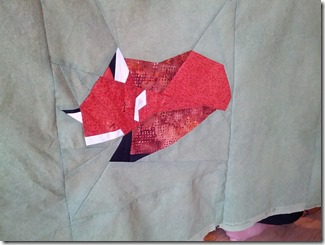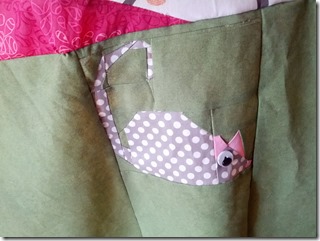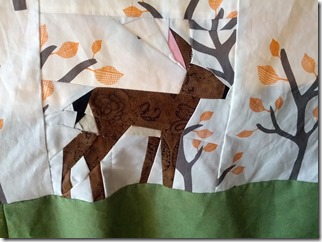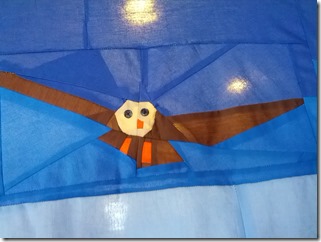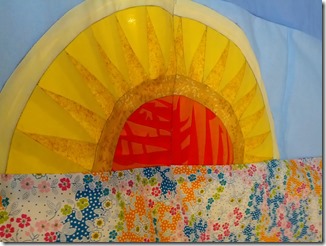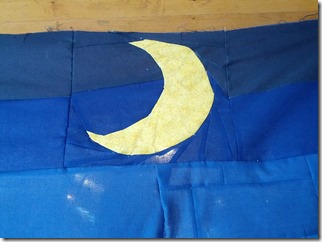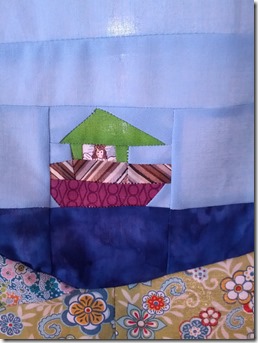 I am in need of new dresses and jumpers. And here they sit, ready to be done. Someday. I did get one jumper done, though!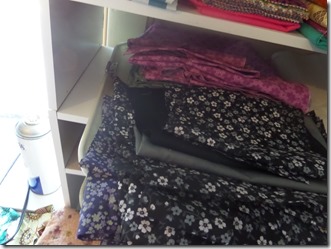 I have cut out my 5th Weekender Bag for a friend of mine, who just had her 3rd baby. These bags are so big and roomy, they make excellent diaper bags! My first bag I made into a diaper bag for me, so I know!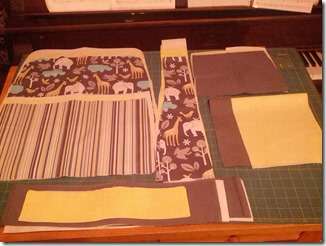 I am (very slowly!) working on a whole cloth quilt for my sister in law. I needed to put it away for now, so I can get these commissioned quilts done. But it will come back out someday! (sorry for the sad picture quality! These were taken with my phone and while we now have a new camera, I'm not dragging this out just to take newer, better photos. Not that you can tell, but the color is a bright teal.)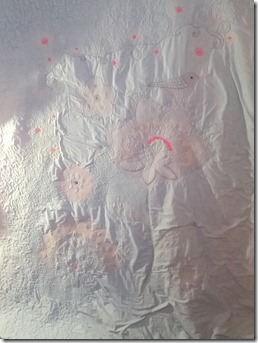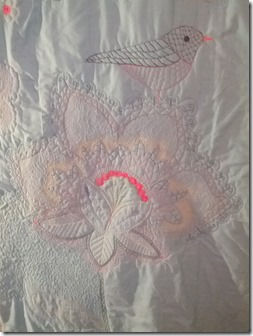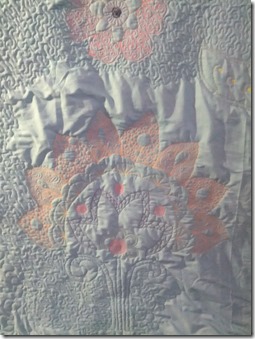 These are the quilts in the queue, waiting to be quilted. On the top left side is the critter quilt from above. Next to that is my sister in law's quilt. On the bottom left side are three LARGE floor pillows that are for my girls. Followed by our bed quilt, a Swoon pattern, that has been a WIP since February of 2012. Oi!! (For the quilt police: please do not look too closely at how I store my "waiting to be quilted" quilts. I know I need a better storage place/idea for them, I just haven't worked it out yet. )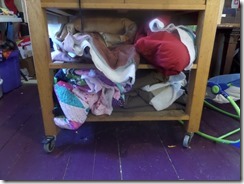 Yes, I have a purple floor. And?

I am linking up with Freshly Pieced and her awesome WIP Wednesday.